Nicholas Rodway, P.Geo.
CEO, President and Director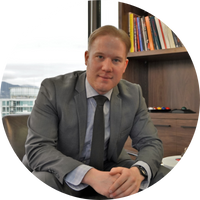 Mr. Rodway holds a Bachelor of Science Degree in geology from Memorial University of Newfoundland, a Masters Degree in Exploration and Mining Leadership from Queens University, and is a member of the Association of Engineers and Geoscientists of British Columbia. He has worked intensively with publicly-traded companies for the past ten years, where he has played strategic roles in company building, financing, investor communications, property acquisitions, and project management. Most recently Mr. Rodway served as Founder and President of Exploits Gold Corp., a private company based in Vancouver that was purchased in mid 2020 by Exploits Discovery Corp., a publicly traded company listed on the Canadian Securities Exchange. Nick is still very involved with Exploits and sits on Exploits' Advisory Board. Nick was also one of the founders of Core Assets Corp. and has been a director since December 2019. Mr. Rodway also serves as a director of Saville Resources Inc. and Rain City Resources.
Monica Barrington, B.Sc
VP Exploration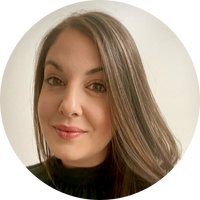 Ms. Barrington is an Atlin-based exploration geologist. She graduated with a Bachelor of Science (Honors) Degree in Earth Sciences from Memorial University of Newfoundland and holds a combined 9 years of experience in research and mineral exploration in Eastern Canada, as well as the Golden Triangle and Atlin Mining Camp of northwest British Columbia. Prior to joining the Core Assets team, Ms. Barrington was employed as Senior Project Geologist with Brixton Metals Corporation where her work focused on the advancement of their porphyry-epithermal and orogenic gold targets in British Columbia. During this time, she was responsible for the planning and management of regional exploration programs, logistics, permitting, and mine compliance for their "Thorn" and "Atlin Goldfields" projects.
Joshua Vann
VP Business Development and Strategy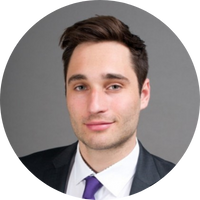 Before joining the Core Assets' team, Joshua previously worked in Equity Research at PI Financial Corp. on the Special Situations Team. He has extensive experience working in corporate development for publicly and privately listed companies in the natural resource sector. Joshua also brings experience working in Investment Banking across industries such as healthcare, technology, and mining/exploration. Joshua holds a Bachelor of Commerce Degree from McGill University with a Major in Finance.
Jody Bellefleur
Chief Financial Officer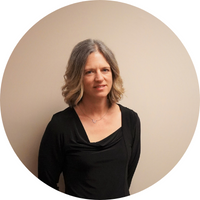 Ms. Bellefleur is a CPA with over 25 years of experience as a corporate accountant, focusing exclusively on public companies for the last 10 years. Ms. Bellefleur obtained her B.Comm degree from the University of British Columbia in April 1994. Ms. Bellefleur is responsible for all aspects of regulatory financial reporting including the preparation of quarterly financial statements, management discussion and analysis reports, the coordination of annual audits, and government tax and regulatory reporting for multiple public companies.
Andrew Carne
Director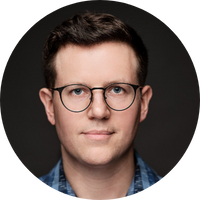 Mr. Carne holds a Bachelor of Applied Science in Materials Engineering and Master of Engineering in Project and Construction Management from the University of British Columbia. He is a registered Professional Engineer with Engineers and Geoscientists of BC, and has been working in the mineral exploration sector for over 10 years. He has broad experience ranging from fieldwork to permitting, government relations, metallurgical testwork, and management of complex engineering studies. Mr. Carne is currently the VP Corporate & Project Development for ATAC Resources Ltd., and is the Vice-President of the Yukon Chamber of Mines.
Sean Charland
Director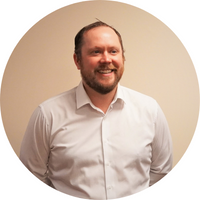 Mr. Charland has been a Director of Zimtu Capital Corp. from January 2012 to present, director of Arctic Star Exploration Corp. from March 2012 to present, a junior mining company listed on the TSX‐V and is currently a director of Maple Gold Mines Ltd., a junior mining company listed on the TSX‐V, Eyecarrot Innovations Corp., a technology company listed on the TSX‐V and Alpha Lithium Corp., a junior mining company listed on the TSX‐V. Mr. Charland obtained a degree in Marketing Management from the British Columbia Institute of Technology in June 2002.
Joel Faltinsky
Director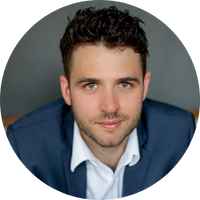 Mr. Faltinsky holds a Bachelor of Engineering, Electrical & Electronics from James Cook University in Australia and has over 8 years experience working in the mining and resources sector. He has experience in operations, engineering, project management, and investor relations in Australia and Canada, with companies including BHP Billiton, BHP Mitsubishi Alliance (BMA), Anglo American, Glencore and Peabody. Notably, Mr. Faltinsky worked on-site at South32's Cannington Mine (then BHP Billiton) which is a leading producer of lead, zinc and silver. Recently, he has served as the Investor Relations Manager for Voltaic Minerals Corporation, a publicly traded company on the TSX Venture Exchange, and is currently Vice President of First Phase Media, a private digital media agency servicing public companies across Canada including mining & exploration, cannabis, tech and healthcare.
Marcus Adam
Technical Advisor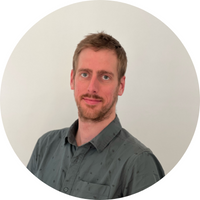 Mr. Adam has over 10 years experience in exploration and mining. He was part of the team that discovered and delineated the Deep Kerr and Lower Iron Cap deposits at the KSM project for Seabridge Gold. Since 2016, he has had responsibility for designing and conducting exploration programs for Seabridge at the Iskut project, an epithermal-porphyry hydrothermal system in the Stikine assemblage. Mr. Adam has exploration experience for Seabridge Gold across a variety of deposit types in the Northwest Territories, Nevada and the Yukon. He is Professional Geologist registered in British Columbia. He holds an MSc. in Geology from Western University and a BSc. in Geological Sciences from the University of Leeds.
David Gower
Technical Advisor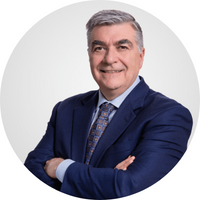 Mr. Gower holds a Bachelor of Science degree in Geology from St. Francis Xavier University in Nova Scotia and a Master of Science degree in Earth Sciences from Memorial University of Newfoundland. He has been active in the mineral industry for over 30 years, including positions with Noranda Inc. (now Glencore Canada Corporation) as Manager of Atlantic Canada Exploration, and at Falconbridge Ltd. At Falconbridge Ltd., Mr. Gower served as General Manager of Global Nickel and Platinum Group Metal (PGM) Exploration and as a member of the senior operating team that approved capital budgets for new mining projects. Mr. Gower has been involved in numerous discoveries and mine development projects including at Raglan, Mattagami and Sudbury, Canada, as well as greenfield discoveries in Brazil and Tanzania. He currently serves as the Chief Executive Officer of Emerita Resources Corporation and as a director of Alamos Gold and Exploits Discovery Corporation.